Bill Direen
Record Labels:

Grapefruit Record Club, SmartGuy, Zelle/Powertool/South Indies
Publisher: Indie, Alpha Books, Percutio Publications, in situ, Titus.

16th June, 2018 is the date of next show:
PYRAMID CLUB, 272 Taranaki St, Wellington
A mere $10. 8:30pm sharpish.



Christchurch weekend was wild, with shows in Lyttelton
and St Asaph St, with a live streamed performance of the current show
at RDU. They will be posting the footage on their site and YouTube in time.

14th May, 2018
Stuart Porter has confirmed for Audio Foundation !!
Tickets here
Review of Dunedin show here:
Review of the show here
29th April, 2018
Hot news: Bill and Guests at Auckland, Christchurch and Dunedin. A unique song-text-improvisation performance.
This conceptual performance and related lineups will never be repeated.

A poem has appeared in the Boston magazine Clarion. Happy reading!
The documentary film A Memory of Others is being offered to a couple of festivals overseas this year
that's why you can't download it as yet. More news about that soon.

DebtFest in Melbourne (The Tote). Sat 17 Feb, 2018
happened in the great city along with some xtra shows for food and bitters.
A cool time had by all.

The cut album on vinyl is another co-op effort from Powertool and Zelle.
225 of only 300 copies available in NZ for audiophiles.
Authorised artwork by Ronnie van Hout.

We've been busy with another NZ tour + the musi-mentary 'Memory of Others'.


+ 2018 shows in NZ, Australia & the U.S.A.
Film-links:
radiolive (Auckland)-- music of bill direen
13th Floor extended interview
NZ newspaper stuff -- bill-direen-feeding-the-spirit-of-the-people
For people with a yen for reading: PDFs of books sold out their first hard printing:
Complimentary PDF downloads (fiction)
Reviews of recent books
Simon Sweetman
Erik Kennedy
Lindsay Rabbitt
The 2017 LP re-release of Chrysanthemum Storm hit the mark in NZ and Germany/Austria. Thanks to all for participation espcially Zelle and Powertool.
Bandcamp tapes from the last Bilders Europe tour.
Download has photos by Arno Loeffler, that do the band proud.

===== GLAD TIDINGS=====
Trailer of film.


pic: Darryl Baser
BEATIN HEARTS
The reissue by Grapefruit (USA) continues to stir hearts
in USA and li'l ol' NZ.
Great responses.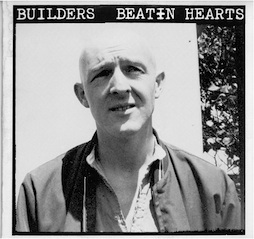 John Morrison has made a new video of the 7" EP
(4 new songs recorded in NZ and the USA,
with screenprinted covers)..
VIEW IT HERE


Buildermash EP was a collaboration with The Ghosts, Simon Joyner (US), David Nance (US),
Steve Cournane, Chris Deden (US), Stuart Page, Andrew McCully and Pete Scott (London/Auckland).


SmartGuy
Analog sounds from a West Melbourne bunker studio,
a phasey ballad from Auckland, a live extract from the European mini-tour --
available on vinyl + download. .


"The Utopians" was among our Top Ten most played records on KDVS 90.3 FM in Davis, CA (#1).
MESS AND NOISE http://messandnoise.com/articles/4669060 –
"... the acidic hilarity of 'The Utopians R Just Out Boozin''. It's cranky and fuzzy ....
... has a sneaky pop sweetness. Direen's live-wire volatility
always comes across loud and clear, no matter the collaborators or musical setting."
A new compilation with an unreleased solo song recorded in Brooklyn by Bill Direen is now available in the U.S.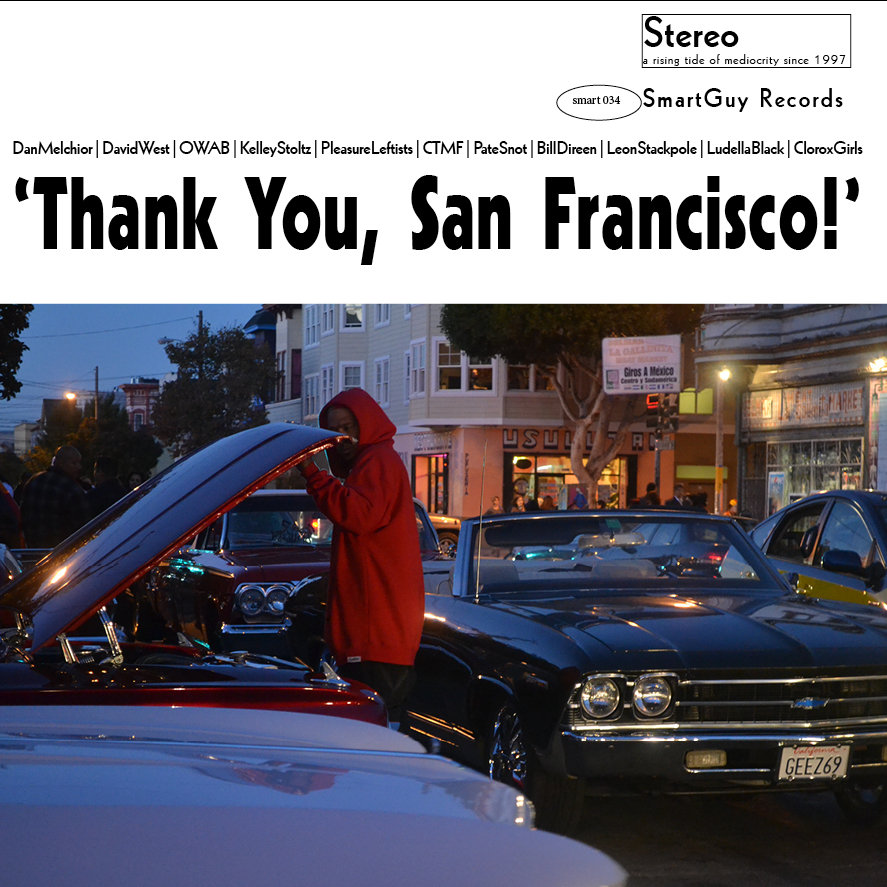 The nine date tour of NZ left a lot of smiling faces.
For more info see Music.



It was a great pleasure to drive the length of New Zealand with Simon and crew (Jeff Smith, who co-directed Chants R&B doc Rumble and Bang).
Jonathan Ganley photographed the Auckland show.

The Ferocious Project was at Pyramid Club, April 7-9 2016
with Mark Williams on guitar, Jo Contag on Drums and Bill D on words
with additions from R.A.K. Mason, Robert Burns and Anonymous (13th century).
Labels are being courted.



Photograph - Jonathan Ganley 22 October, 2016
Enclosures 2 is available at selected bookshops and online @ $24.95 (NZ). Postage is included for NZ and overseas (for single orders).
ENCLOSURES #3 is due mid-2017.
PROJECT: Ferox collaboration went off a treat at Pyramid Club, Taranaki St, Wellington. 7-9 April 2016. Most recent assembly of Ferocious Beelzebub members was during Bill's tour on October 15th Wellington.


See also Music
Collected Fiction download
Passive erasure of a people in captivity. An Englishman entangled in a petty art theft in Paris. A wealth-connected virus. Overdose and coma. A population wakes up in a biosphere, is fed regularly, develops its own laws and stimulants, and is divided between law-enforcing cannibals and dreamers. A madman hears the voice of God and prophesies the downfall of his city; he goes mad when his people are not destroyed. New Zealand at war in a post-apocalyptic ecological nightmare. This is the stuff of my novels so far (1997-2016).
Sample them for free here.
The latest issue of lit-mag Percutio (2016) is out! The 2015 issue has been reviewed.
Percutio/JAAM Commentary at Jacket2.
The Ballad of Rue Belliard (novel, 2012) was set on the outskirts of Paris. brief #48.
Wormwood (novel, 1997) -- "Entropy and death read as metaphors for the implosion of post-war Europe and the failure of capitalism."[Virginia Were, NZ Listener, 23 June 1997]
Song of the Brakeman (novel, 2006) --"a vividly conceived world here, manifesting slowly and brilliantly through its accumulating signs".[Jen Crawford, Landfall 214, November 2007]
For a no bullshit summary of Bill Direen careering from garage &punk to lo-fi through theatre and out the other side to the no-star present. Dynamite Hemorrhage hard copy magazine.
Watch for: a "gaelic-folky" offering on the Robert Burns compilation from Euro-kiwi Zelle Records & Dunedin Music.com.
Recent gigs: Dunedin: Readings and music with debate. Solo workout at Auckland Audio Foundation. Reunion of 1985 Bilders the following night. A Dunedin one-off with Robbie Yeats & Greig Bainbridge. Solo spot at Instants Chavirés Paris aiding & abetting Australian friends from Mad Nana.
Album Flavour of the Meat with Hamish Kilgour, David Watson (bagpipes, 335) and Miggy Littleton has pleased many. It was part of a subscription series of four but single copies can be had. (Grapefruit Records).
UNWUCHT's 12" re-releases admired for careful quality production of archival recordings. A Democrazy bootleg of live recordings 1982-83 has been snatched up. More from Unwucht in the pipes.
Two Siltbreeze Vacuum 7 inches generated plenty interest in the USA.
Sales of CDs (2006-2010) have come to an end, definitively.

©2017